By Tyler Huey, Staff Writer
With a number of movies coming out in December 2016 the Galileopress staff watched a number of trailers and picked four of the movies that looked worth wild to go to watch at the theater.

Rogue One: A Star Wars Story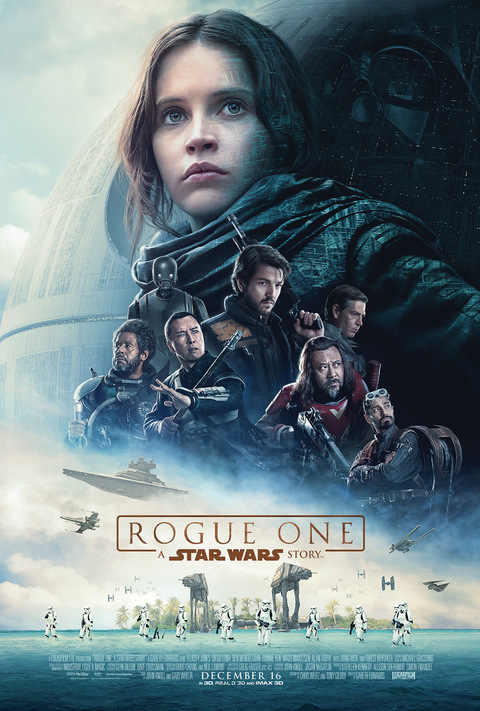 Overview: Taking a trip back to the past (taking place between Episode III & IV), Rogue One will give a  new story in a time of conflict about unlikely heroes teaming up to rebel against the Empire. Their mission is to steal the plans for the death star to save the galaxy.

Why the trailer makes it look good: If you like Star Wars, you should definitely go watch this movie that brings you back to a familiar time (between Episode III & IV), but with a whole new storyline & brand new characters.
Office Christmas Party
Overview: When the CEO of the company threatens to shut down a branch of the company run by her brother, he and
his co-workers decide to  throw an epic office party to awe one of their clients to close a 14 million dollar account to save their jobs.
Why the trailer makes it look good:It looks like a good movie because it looks like the party gets crazy. It seems like all of Chicago is packed into the office building, lots of alcohol is involved, and insane things happen like a guy trying to tarzan swing off the 2nd floor and nearly killing himself.
Passengers
Overview: Passengers are on a spaceship traveling to a distant planet in space. The passengers are supposed to hibernate for 120 years but a malfunction happens and two people are awakened 90 years earlier. The two passengers, Jim and Aurora, find out that the ship is in serious danger and they are the only ones who can save the ship and the people on it.

Why the trailer makes it look good:Watching the trailer, this movie looks intriguing because it centers around only 2 people. These characters seem to also have a previous connection to each other which makes you curious to find out more about their situation. Also, there are a lot of questions about what happened to the characters, why they woke up & if they can save the ship.
Assassins Creed


Overview: Based on the Assassin's Creed video game series, "20th Century Fox" is coming out with a movie to show the story of Callum Lynch. He explores his ancestors (Aguilar) memories and discovers that he is a descendant from the Secret Assassins Society and goes up against the present day Templar organization.
Why the trailer makes it look good:The movie looks exciting because it shows a lot of parkour sequences like skydiving from buildings and still surviving the jump. It looks like there are a lot of action and hand to hand fight scenes during the movie so it should be very exhilarating to watch.